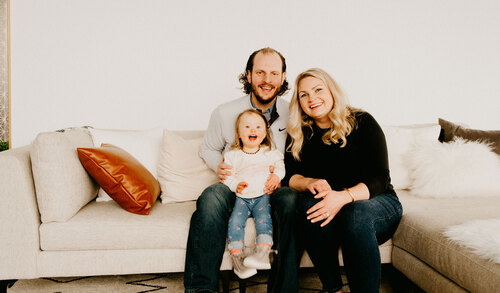 Good oral health is important to all of us. Oral hygiene tips can help prevent problems and keep your teeth healthy. DentaQuest knows that it can make a big change in the quality of life and a person's overall health and wellbeing, especially for a person with a disability.
Unfortunately, many adults with intellectual and developmental disabilities (I/DD) face significant barriers to accessing oral health care. In some states, Medicaid does not provide comprehensive dental benefits. Even if they do have coverage, many patients with I/DD also experience challenges physically getting to the dentist, verbally communicating oral pain or finding a dentist with the knowledge and capabilities to care for their unique needs.
DentaQuest's case management and outreach teams work hard to help bridge those gaps. When the state of Louisiana recently passed legislation providing comprehensive Medicaid adult dental benefits to members with I/DD, DentaQuest's outreach team mobilized quickly to spread the word. As part of their broader outreach efforts in the state, the team put together tips for families and caregivers to help patients with I/DD feel more comfortable with dental care and improve their oral health.
Tips for Helping Adults with I/DD Have a Healthy Mouth:
1. Take the person's medical history with you. It's important to tell the dentist about good and bad things that happened at other dental visits, and provide a list of medications they are currently taking. This way the dentist is prepared to address the person's needs. Remember to take their ID card with you as well.
2. At home, brush and floss every day at the same time of the day in the same location. A regular routine and setting expectations is important. Remember to explain each step of brushing and flossing before you do it. Show them how you brush and floss so they can see what you will be doing. Play music or let them hold a favorite toy to help them relax.
3. Help them with flossing and make the task more pleasant. Try different kinds of floss to find which one the person likes. It might help to use a floss holder or a power flosser. It's usually easier to sit or stand behind the person while brushing and flossing.
4. Use oral health tools that are most convenient for the person's needs. A power brush may be easier to use if the noise and feeling do not bother them. Toothpaste bothers some people who may have swallowing problems, so it is okay to just use water. For people who can't rinse after brushing, give them a drink of water or wipe their mouth with a finger wrapped in gauze.
It is always helpful to ask your dentist for more tips that help make sure the person with a disability is getting their oral health needs met.
Additional Resources:
For those caring for a child with a disability, exceptionallives.org is an excellent resource.
If you or someone you know is a DentaQuest member, call DentaQuest Member Services Monday - Friday from 7a to 7p at 1-800-685-0143 (translation services available in other languages) for assistance with:
· General benefit information
· Finding a dental provider
· Making an appointment
· Referrals to Case Management for individuals with special needs
Read more about DentaQuest's case management for underserved individuals and families.
The newsletter designed for anyone who wants to improve oral health for themselves, their families, customers or communities.