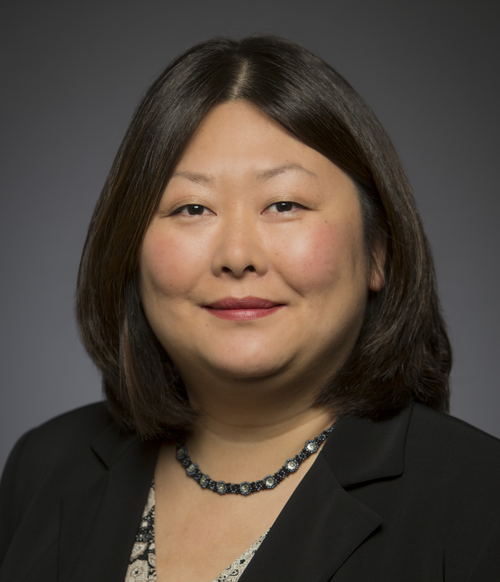 My name is Hyon Chu. Growing up in America with a Korean name identifies you as "other" … you look other, your name is other, you are other. Before you say a single word, before you're even present, you are judged by your name, and it makes people uncomfortable.
An Asian Leader Worth Watching
A 1.5 generation Korean American, Hyon Chu Leon, director, data analytics and underwriting at DentaQuest, recently shared her perspective with Profiles in Diversity Journal® after she was named as a 2022 Asian Leader Worth Watching.
DentaQuest is especially proud to share Hyon's well-earned recognition. As founder and co-chair of the Asian American employee resource group at DentaQuest, Hyon has played an integral role in advancing DentaQuest's diversity, equity and inclusion (DEI) efforts and her work has helped promote a better understanding of Asian culture, languages and traditions. Through Hyon's leadership and advocacy, DentaQuest now celebrates Asian holidays, such as Lunar New Year and Diwali, and contributes to the Asian community through charitable giving to organizations such as STOP AAPI HATE.
Hyon's voice and perspective has been invaluable at DentaQuest and in the community, and we are delighted to take this opportunity to share more of her story, in her own words:
We Asian Americans may have names that originate in a language other than English, making their transliteration a challenge for English speakers. Many of us also have accents that prevent us from being understood and allow us to be easily dismissed. For five years of childhood, I was even in speech therapy for a supposed speech impediment. It wasn't until years later that my sister clarified, "you don't have a speech impediment, that was racism." Something that defined who I was as a person, that prompted my lifelong fear of public speaking, was racism both internal and structural.
But what's most important is what you say, not the accent someone hears. None of us sound the same – in fact, everyone has an accent that sounds different to another person. Beyond immigrant accents, there are New York accents, southern accents, Boston accents, and the list goes on.
Today, businesses are embracing a new focus on diversity, equity, and inclusion (DEI). DEI celebrates who we are and where we are from and recognizes we are stronger together. As co-chair and founder of the Asian American Employee Resource Group at DentaQuest, I'm proud to be part of this new era, but it isn't easy – it's hard to weaken the status quo.
So, let's embrace the DEI era and open doors for more people. Call out the uncomfortable "other" of our names. Help discomfort shift to familiarity. The pot has melted – embrace your name, embrace your accent, embrace your differences.
The newsletter designed for anyone who wants to improve oral health for themselves, their families, customers or communities.