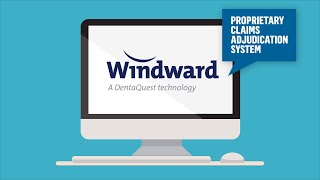 Did you know that DentaQuest, part of Sun Life U.S., has its own proprietary dental claims adjudication system? It's called Windward - and it allows us to efficiently manage and streamline dental benefit administration, eliminate operational pain points and decrease costs. Hundreds of state agencies and health plans in every segment use Windward to keep their programs productive and compliant.
Fast, Flexible and Seamless
Windward is fully automated and can auto-adjudicate a claim in less than a second, in addition to processing thousands of workflows, edits and clinical decision processes to meet client needs. It allows for easy integration with other benefit administration platforms and system updates can be made without interrupting functionality.
Improved Efficiency
Windward eliminates the need for paper claims by utilizing electronic claims submissions. With Winward, providers can start care sooner, treat more patients, spend less time on administrative work and get paid faster. It also helps control program costs to improve financial outcomes for providers and health outcomes for members.
Best-in-Class Support
Winward features real-time, secure HIPAA-compliant access to data and a 24-hour integrated voice response system to deliver timely information on patient eligibility, dental benefit plan information and claim status.
Windward is just one example of our investment in building the infrastructure, systems and processes needed to perfect dental benefit management. That's Dental Done Better.
Contact us to learn more about how Windward can help benefit you.
The newsletter designed for anyone who wants to improve oral health for themselves, their families, customers or communities.