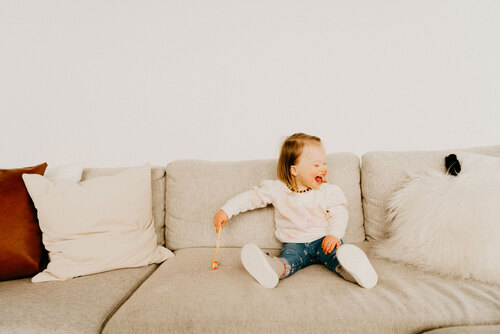 As a father of an Autistic teenage son, Dent witnessed the struggles of getting individuals with I/DD adequate dental care and how impactful sensory integration and behavioral intervention can be when caring for this population. However, the positive experience Dent saw when taking his son to the dentist is not the reality for many.
Individuals with I/DD often have significant dental needs — many of which go unmet or untreated — creating a serious health disparity among this population. For example, children with I/DD are more than 30% more likely to have their first dental visit delayed, and children without I/DD are more likely to receive preventive care. Not only that, but individuals with I/DD are less likely to receive necessary restorative care, resulting in a higher level of untreated disease, including both dental caries and periodontal disease.
While there are many barriers to oral health care for this population, one challenge is finding providers who are willing and able to care for patients with I/DD. Unfortunately, there is often a stigma associated with caring for patients with IDD and many dentists feel they are not equipped — in their education or facilities — to provide competent care to these individuals.
That's why Dr. Dent dedicates a significant portion of his time to training and educating dentists on simple techniques and approaches that any provider can leverage when caring for patients with I/DD.
According to Dent, preparation is key.
"What I've learned in my 20 years of practice is that you can avoid the most common problems if you spend the appropriate amount of time preparing for the patient's visit," Dent says. "There are typically two types of patients with I/DD — the ninjas, who tend to thrash around when overwhelmed, and the clams, who tend to clamp or bite down in response. These reactions can be managed at home if the caregiver includes simple techniques into the patient's everyday routine."
Here are some other approaches Dent recommends when seeing I/DD patients:
Plan a pre-appointment
Gathering information is important. Schedule a meeting with a parent or primary caregiver to discuss the patient's needs ahead of the first appointment. Learning more about the patient's medical or behavioral concerns, as well as their level of intellectual or functional abilities, helps provide insight that can assist the patient, caregiver and provider feel more comfortable throughout the dental visit.
Create a calm environment
Many patients can be sensitive to touch, sights or sounds around them — especially when they are in unfamiliar environments. Minimize distractions around the office or with dental care that might make it difficult for the patient to concentrate or cooperate.
Be Clear and Concise
Don't make anything unnecessarily overcomplicated. Use short, clear and concise language when giving directions or speaking to the patient. Additionally, be sure to speak to the patient directly.
Tell-Show-Do Method
Going to the dentist can be frightening and anxiety inducing, especially when patients are unfamiliar with dental practices and tools. One way to make the patient comfortable is by using the Tell-Show-Do method. Verbally tell the patient what you are about to do, show them the tools you'll be using, let them touch the tool and explain how it works before moving forward. This helps set expectations and build trust.
"The most important thing dentists should remember is that learning these techniques and providing services for patients with I/DD only makes you a better provider," Dent says. "You don't need to be scared or weary about treating these patients. Take some time to gain an understanding of how to best serve them and provide an excellent environment and service to your patient."
While many I/DD patients need more individualized care and treatments, these approaches are easily applicable for all providers. Using these strategies and unique treatment plans can help ensure that preventive and restorative dental care are delivered to individuals with I/DD.
If you have any questions or concerns about your oral health, please contact your dental provider and set up an appointment. 
The newsletter designed for anyone who wants to improve oral health for themselves, their families, customers or communities.